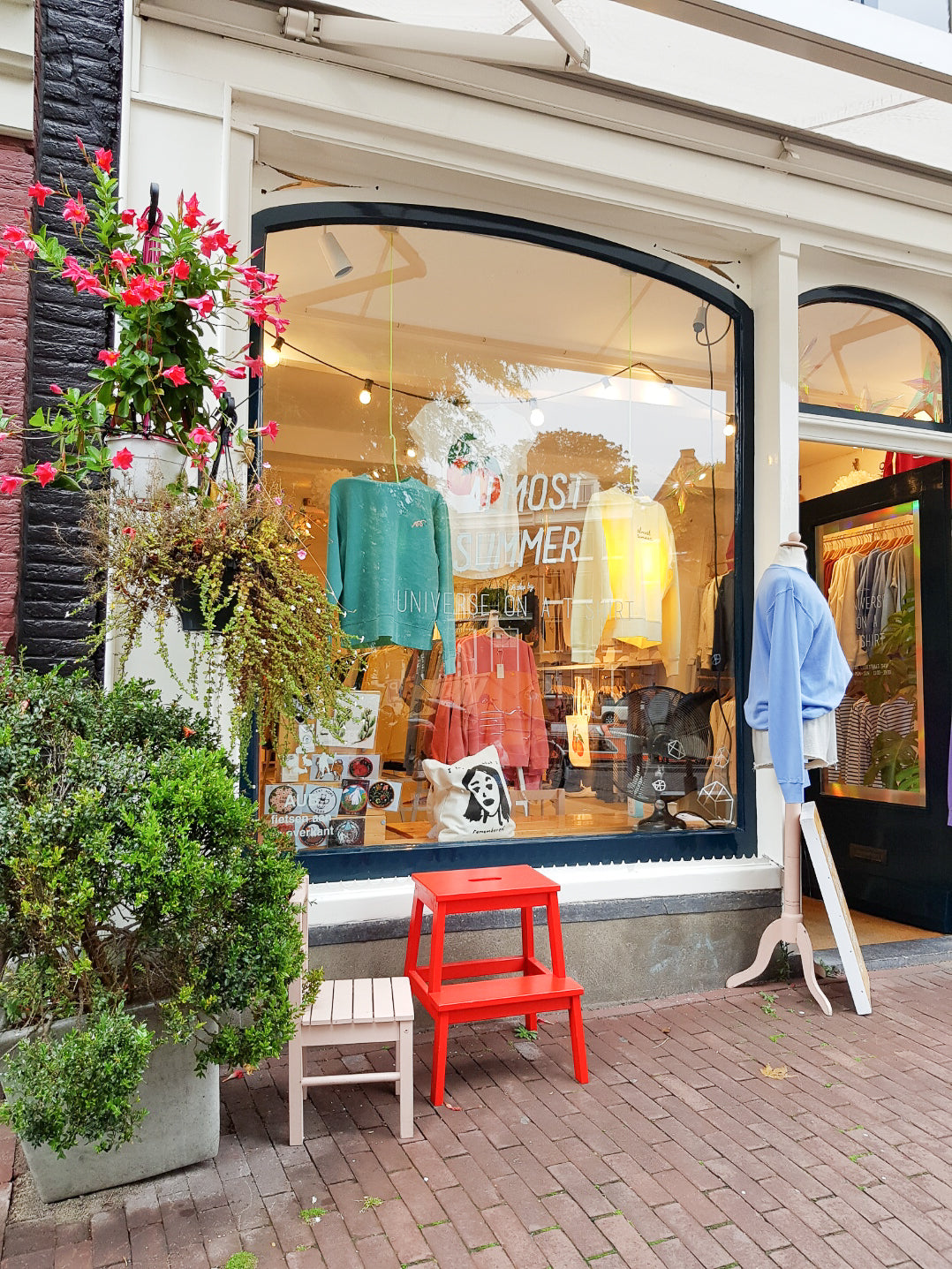 shopping in Amsterdam Jordaan
Every year millions of visitors come to enjoy the beauty of Amsterdam city centre. Amazing historical canals everywhere you walk. It's a real treat to visit Amsterdam city centre and enjoy all its beauty. For me as a citizen of Amsterdam, it feels like a privilege to be part of one of the best and friendliest cities in the world. I also run my store here, so it's extra awesome to meet all the beautiful people from all over the world that come and visit Amsterdam city centre.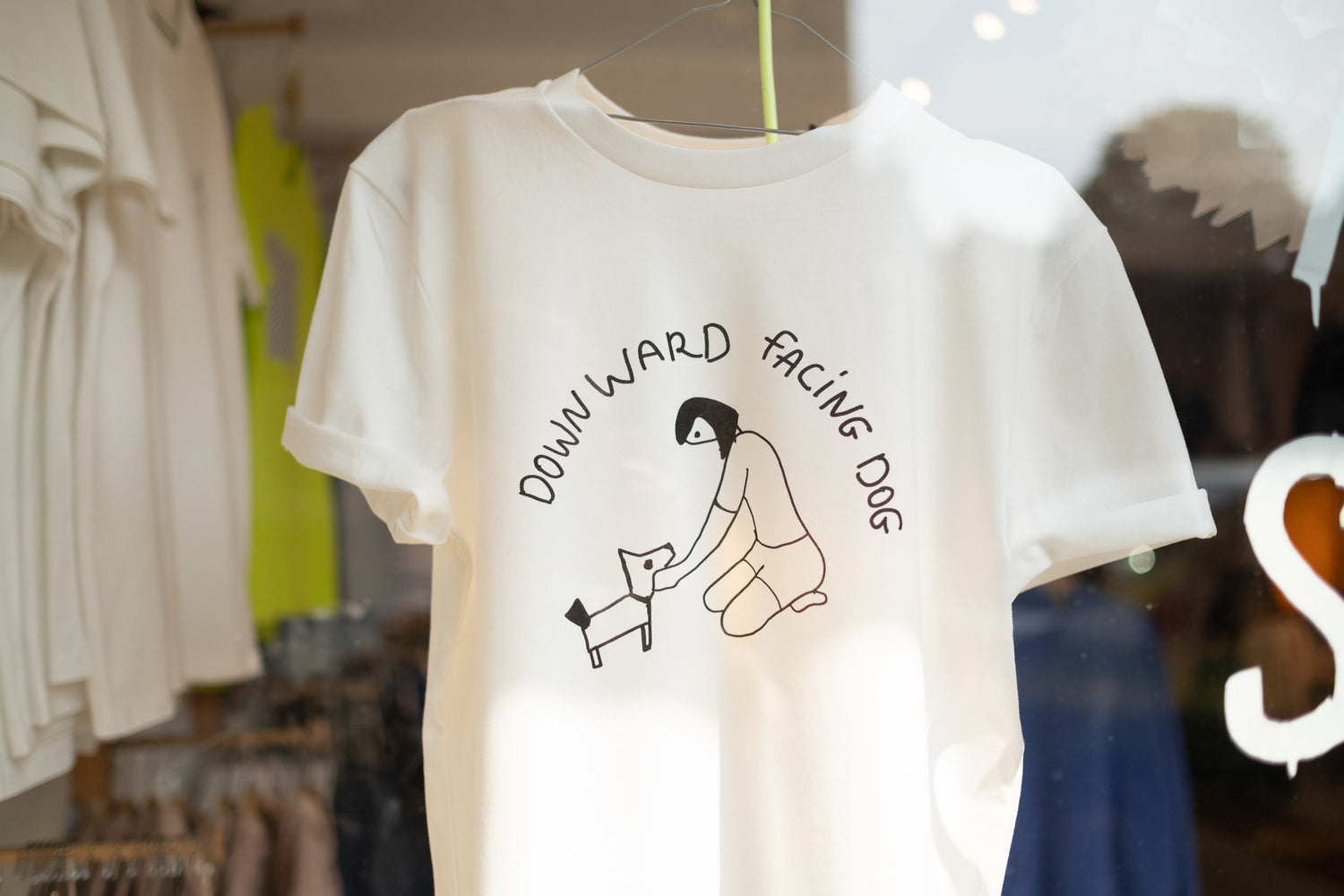 What is famous in Amsterdam for shopping?
there are a few places that stand out but be aware: Amsterdam is small! and there is excellent public transport, so it doesn't really matter that much where you go. Although there are a few clusters of retail heaven. A trendy shopping street places with art galleries and markets, interior design stores, high end department stores, vintage clothes! lots of vintage stores. Just look for one on google because every neighborhood has some.
shopping at the Nine streets
Amsterdam is packed with quality stores. there are the nine streets for example. it's an area of nine little streets with some cute stores and cafe's. There are concept stores and fashion boutiques. It's not incredibly touristic so that's nice, you don't have to worry about souvenir shops. Amsterdam in the summer months very busy. people everywhere. The 9 streets are also visited by Dutch people a lot who like to enjoy a day of Amsterdam shopping. And people from the Netherlands like window shopping of course. Arrival at Amsterdam central station is a short walk into the Haarlemmerstraat and from there walk into the Jordaan district where also our two stores are. from there it's easy to find a cute coffee place and continue the walk along the Prinsengracht to the nine streets. A short walk along the royal palace on the dam square and the ultra-commercial Kalverstraat brings you back to the Central station with a fresh new outfit! of course a stop at the Almost Summer store at the Jordaan is a must! maybe you score a fresh nice organic favourite TEE. All that shopping spree won't have to cost you that much too!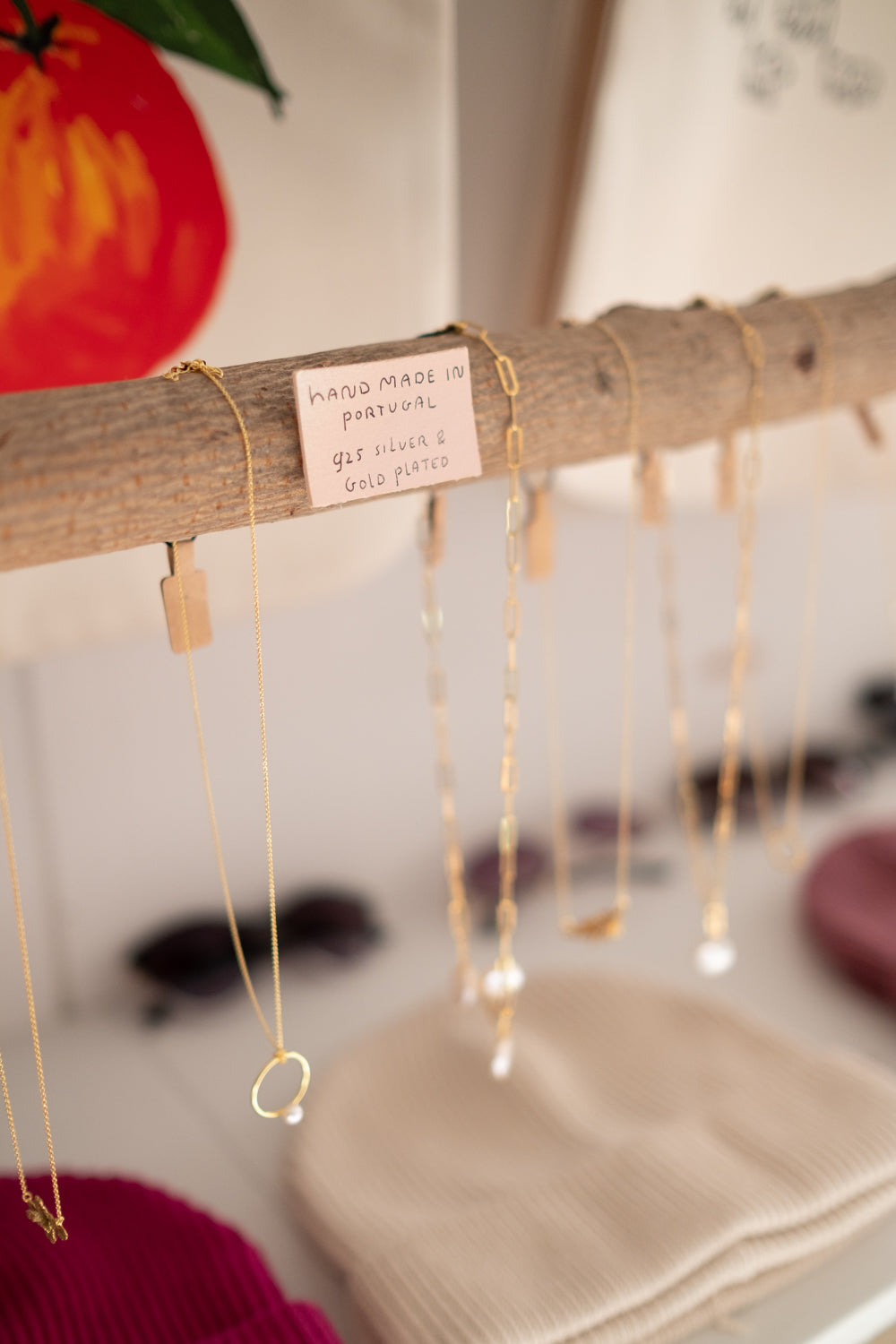 Example product title
Regular price

Sale price

€19,99

Unit price

per
shopping in Amsterdam NDSM
You won't find any stores there, it's not a shopping area. It's still one of my favourite area's because there are some great restaurants and small cafe's. I just love the vibe and I love the fresh breeze you'll get from looking at Amsterdam from the other side of the water. You'll get there by a free ferry. A free public transport service over the water. It's an excellent place for a break from all that shopping. and enjoys some street culture.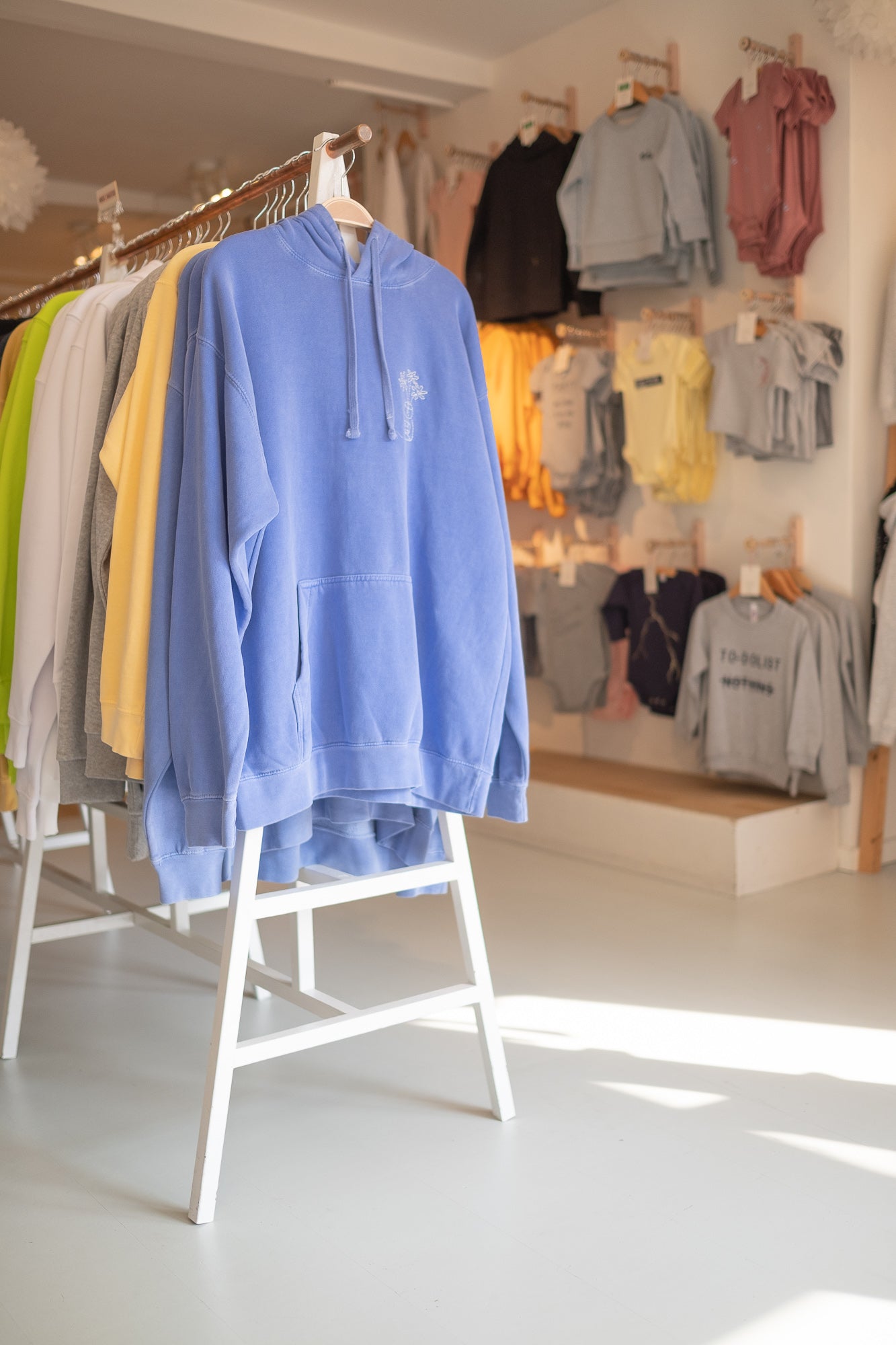 Shopping in the Jordaan

I love walking along the canals of Amsterdam at night, but during the daytime you'll find me in the Jordaan. It's a little village inside Amsterdam. Kids can be free and play in the streets, and everything a person needs is here in a max of 5 minutes walking distance. From library to doctor, from schools and playgrounds to nightclubs, a resident of the Jordaan has everything he might need in his neighbourhood. My kids born here and grew up in the coolest place on earth. I often get people ask me where the shopping malls are or where the main shopping street of the Jordaan is. I tell them there aren't any malls or retail clusters. that's the beauty of it. it's all spread out, residents living and working here, and you find a cute café or second hand clothes stores. All you have to do is just wander around and enjoy. A good place to start is from the Westermarkt and follow the Prinsengracht up north. But be careful because it's so small before you know it, you're out. So, pick a nice sunny day and window shop some clothing stores, independent labels and cosy cafes. Or go bargain hunting on the colorful market on Saturday or Monday morning.



Best Shopping in Amsterdam
It depends on what you are interested in, but I would say that you probably find something in the main streets like the Kalverstraat. But if you are more into smaller boutiques that can offer you something special, like unique products, or like in our store clothes produced in a Fair wear and organic cotton quality, I would go shopping in the Jordaan.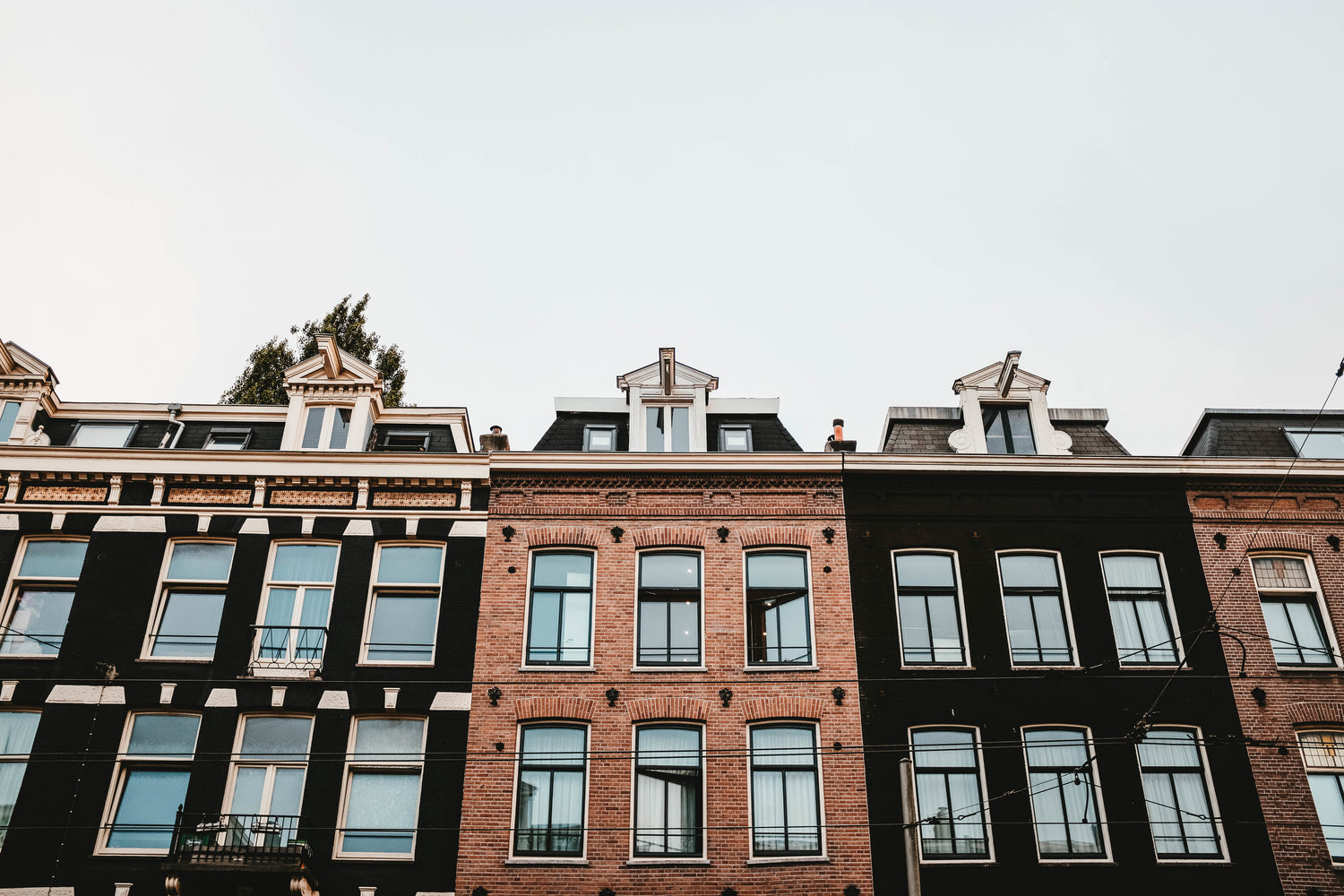 Best Shopping Streets
The street with the biggest wow factor must be the Utrechtsestraat at Christmas time. It's amazing. But it's also quite an exclusive shopping street. The stores have a high rent and that reflects in the prices. It has fashion, art, shoe shops, jewelry. It's a perfect place for exclusive souvenirs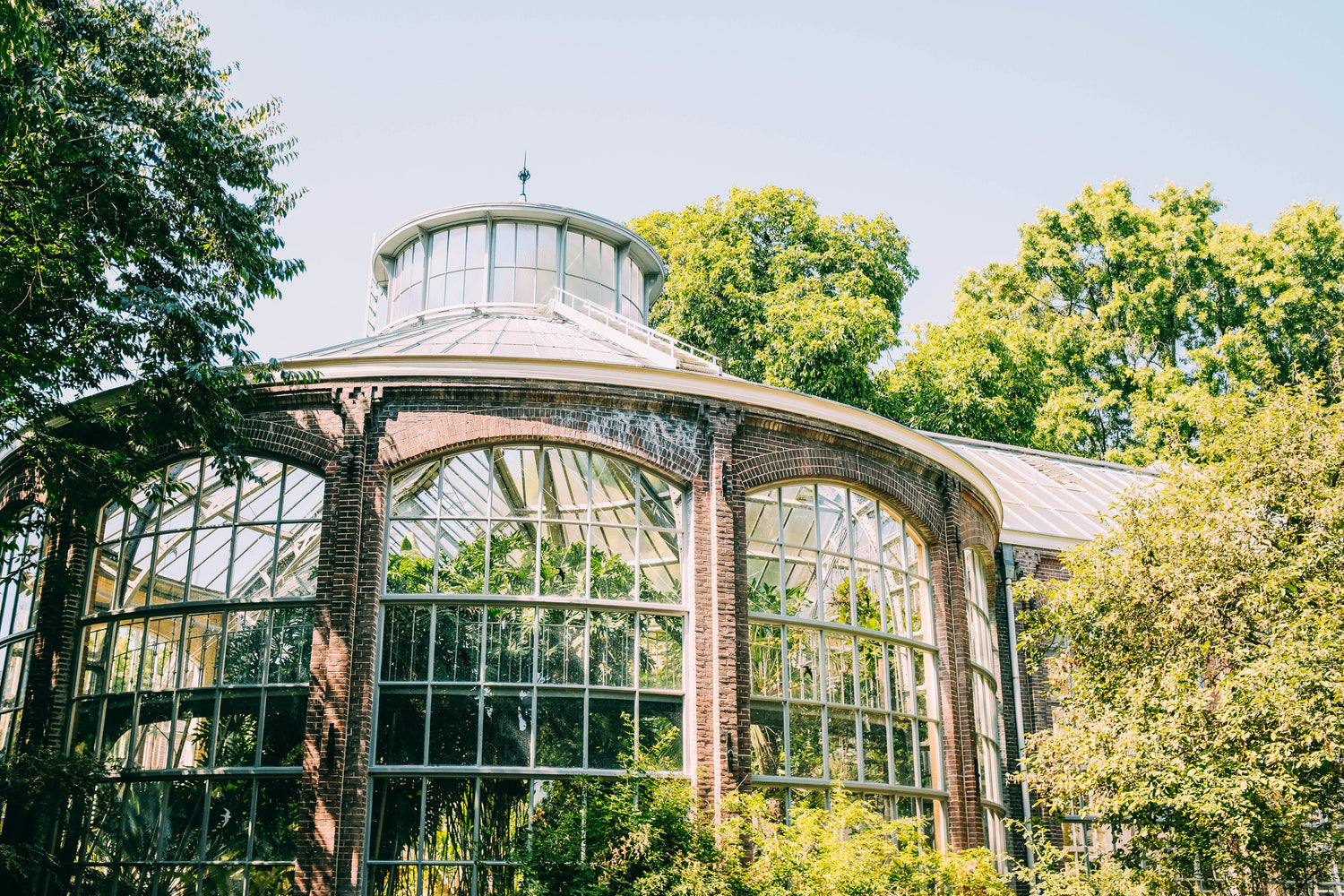 Get the most out of your visit, some budget tips
To get the most out of your visit try to do some things on a budget. Amsterdam is a very small city so in my opinion booking a hotel right in the city centre is not necessary at all. If you find a hotel or bnb in Amsterdam west, or perhaps at the V-hotel at the wibautstraat you'll save a lot of money, and you get the fun free bonus that you have a 10 minute bike ride into the city centre! it saves you money and it's actually more fun! If you go to a city like Berlin or London it makes sense to do some research where you are staying, but in Amsterdam a free bnb bike makes a lot of sense. Another thing to make your stay enjoyable is to avoid touristic lunch and dinner in the city centre. wandering around the Dam square and trying to find a nice place for lunch? I dont know any good affordable place there. (The local supermarket with the blue logo has excellent fresh salads). the free boat trip to the NDSM is great and going to Vondelpark at night is another excellent thing to do.
Shopping in Amsterdam is endless
The last few years retail stores has boomed and bloomed and it's everywhere, even the most boring streets became trendy shopping streets. Like the Kinkerstraat for example. A day combining the food court called The Hallen, with some Kinkerstraat shopping and enjoying the Vondelpark? sounds like a nice day to me.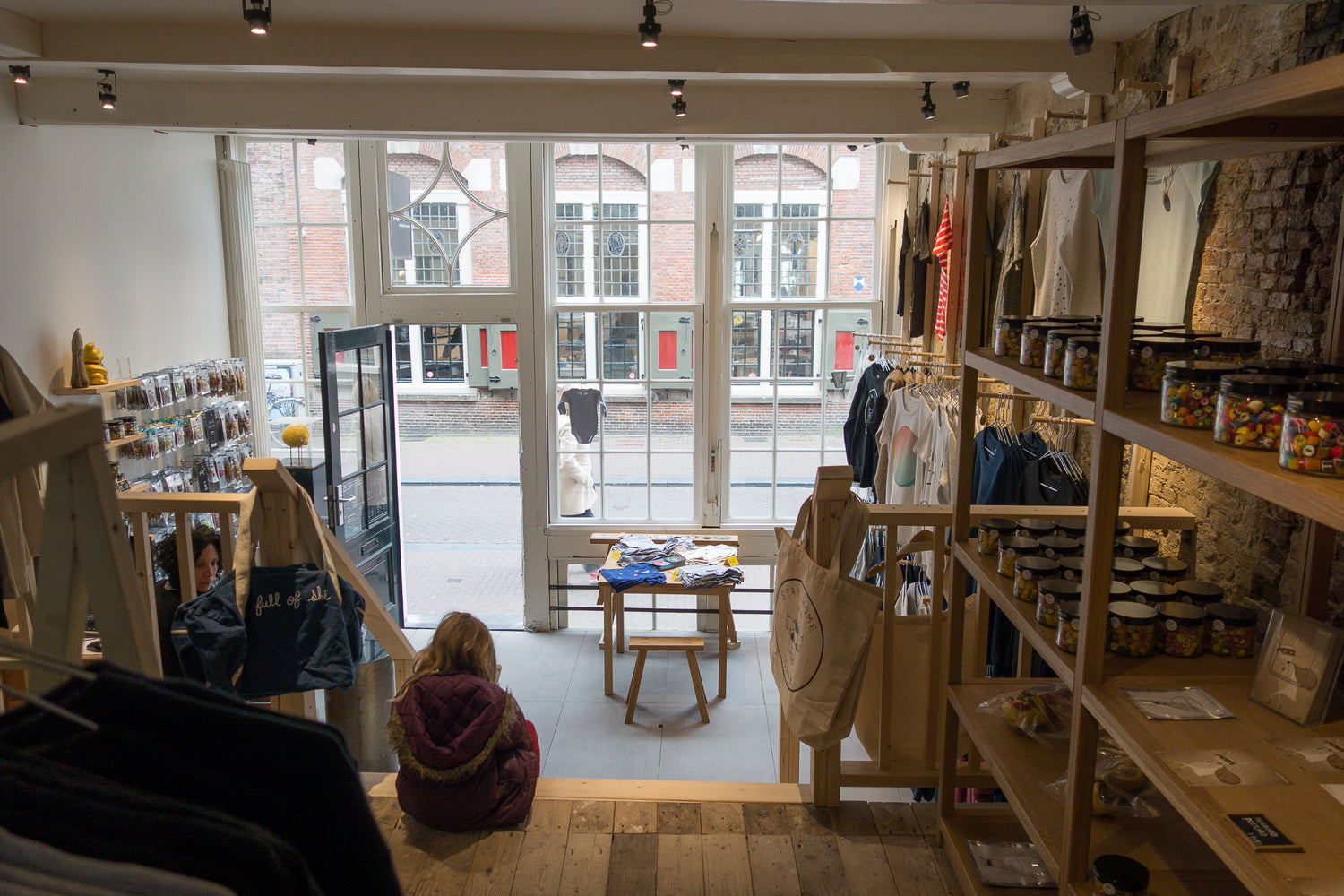 More shopping nearby
Amsterdam west is rapidly turning into a trendy shopping area with some cool places. The Elandsgracht is another place you can check out. Plenty of concept stores in Amsterdam's city centre. For the bargain hunters there is markets like the Saturday market at the Noordermarkt. I hope I have been able to give you some travel inspiration to shop in Amsterdam. But most of all I hope to see you in my store Almost Summer at the Nieuwe leliestraat 6. It's right in the middle of the Jordaan! We are an independent label. We focus on exclusive unisex clothing and jewellery.
Find out more about Amsterdam and the Jordaan
The Jordaan is a maze of alleys and streets in Amsterdam's west side. The neighbourhood is bordered by Canals. The Jordaan district was mainly populated by unskilled laborers and small businesses. The contrast between the houses with dark cellars and the opulent canal houses was stark. The area was in need of renovation during the 1970s. Many older residents moved out to make way for the new generation. The houses in the area became more expensive and the people who lived in them shifted to other cities. The Jordaan features various attractions, including the Westertoren, the Anne Frank House, and the Johnny Jordaanplein.
Until the mid 90's the Jordaan only had grocery stores that were mainly for making milk, bread, and vegetables. Today, there are more specialty Amsterdam shops and boutiques
Plan your trip to Jordaan and stop by Almost Summer store
Come and enjoy shopping in our unique clothing store in the Jordaan. With us you can shop relaxed and view the latest collections from our range. Our collection offers you, among other things, Sweaters and Unisex T-shirts. In addition, our store also has specific collections for men and women. We also have accessories such as patches and pins to match. The unique prints are designed and created in our Mini Factory. Would you like to take a look at our Mini Factory in the Jordaan and shop at the same time? This is also possible! Both our Mini Factory and the store have stock available. From our main clothing store to the Mini Factory, it is about a five-minute walk along the Prinsengracht.
opening hours in Amsterdam
Most small business close around six o clock. The big chain stores close around 10.
Do you also want to shop in our unique T-shirt shop or do you come shopping at our Mini Factory in the Jordaan? Our clothing store at the Nieuwe Leliestraat is open seven days a week from 11:00 till 18:00 so you always have plenty of choice to stop by. Would you like to take a look at the different designs in our collection? View the range in our online store or send an email to info@almost-summer.com.
Visit our main store at the Nieuwe Leliestraat